2019 Framesi 杜拜國際會議 International Congress
5 months ago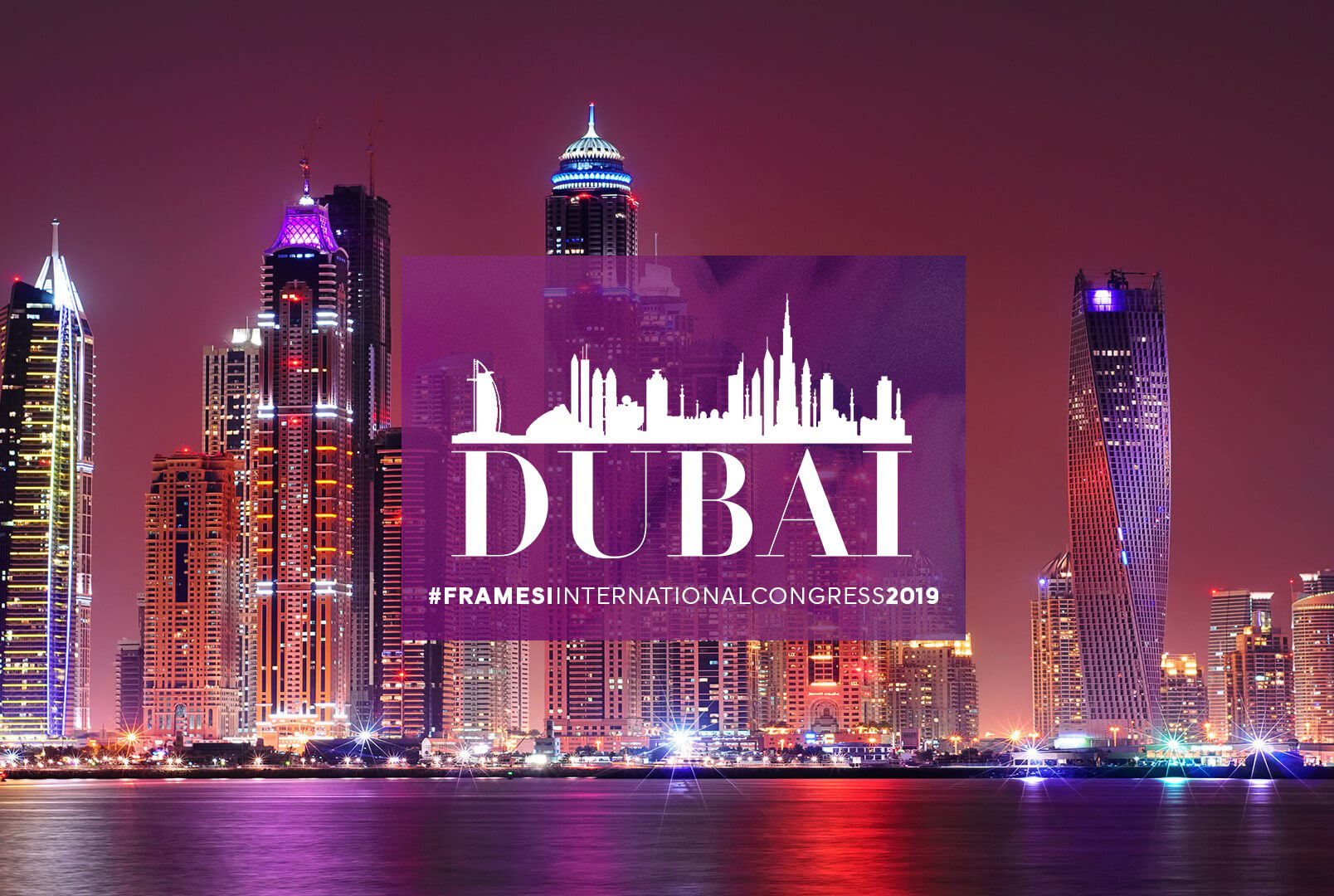 MORE SPARKLING THAN NEW YORK.
MORE INCREDIBLE THAN LAS VEGAS.
MORE FANTASTIC THAN DISNEYLAND.
DUBAI is an architectural miracle, a forest of steel and glass grown up in the desert,
a magical universe where everything, really everything, is possible.
In this unique and exclusive corner of the world
FRAMESI INTERNATIONAL CONGRESS 2019,
is waiting for you with the hair fashion show that gives you enthusiasm,
makes you a richer professional stylist and a more inspired image maker.
ITALIAN STYLE FRAMESI, ITALIAN STYLE ENERGY, other TALENTED TEAMS with their hair fashion collections,
cutting and coloring techniques, style and creativity are ready for an appointment
that hundreds of hairdressers from all over the world do not want to miss.
JOIN US AND LIVE AN EXPERIENCE BEHIND YOUR IMAGINATION.
比紐約更多的花灑。
比拉斯維加斯更令人難以置信。
比迪士尼樂園更精彩。
迪拜是一個建築奇蹟,一個鋼鐵森林和玻璃在沙漠中長大,一個神奇的宇宙,在這裡一切皆有可能。
這個獨特而獨特的世界角落FRAMESI國際大會2019,
在等待著你的髮型秀帶給您熱情,使您更加富有專業設計師和更具啟發性的形象製作者。
義大利風格的FRAMESI,義大利風格的能源,其他髮型設計專家集合,
切割和著色技術,風格和創造力已準備好約會來自世界各地的數百名美髮師不想錯過。
加入我們並體驗在您的想像力之後。
義大利風格 / 義大利活力風格 ISF&ISF SHOW

Hai(r)evolution show - #FramesiInternationalCongress2019

Passion4Fashion show - #FramesiInternationalCongress2019

Mixart show - #FramesiInternationalCongress2019

Antonio Tufano show - #FramesiInternationalCongress2019